Let Furicco be your sofa guide!
26-04-2022
Let Furicco be your sofa guide!
SOFA: INTRODUCTION
The sofa is one of the most important and impactful pieces of furniture in our home. The choice depends on many factors!
In fact, it is not simple to decide on which sofa is the best for our decor. The doubts are many: what kind of sofa?Whether fit in living room sofa? What sizes are suitable for modern living room sets? Should you focus primarily on aesthetics or comfort? How many people will use this couch? Do you have to use issues to avoid ruining it? Etc.
As you can see the choice is difficult but in this article we will try to resolve all your doubts to guide you in a choice as informed and targeted as possible.
ORIGINS
The sofa was introduced to the western world by the Ottoman Empire, where the Turkish word "diwàn" was called a padded wooden bench with armrests.
Today the sofa has evolved into more complex shapes becoming the most important piece of furniture in living spaces sofa, so choosing the sofa is serious!
SELECTION CRITERIA
To choose the sofa that's right for you, you must also take into account your preferences and furnishing needs. To choose the sofa that best suits your needs, you must take into account the following elements:
1.the space available;

2.the number of family members and their needs;
3.the use you will make of the sofa;
4.comfort, resistance and practicality;
5.the furnishing style of the environment that will host it.
In fact, to be sure to buy the right one, just answer simple questions.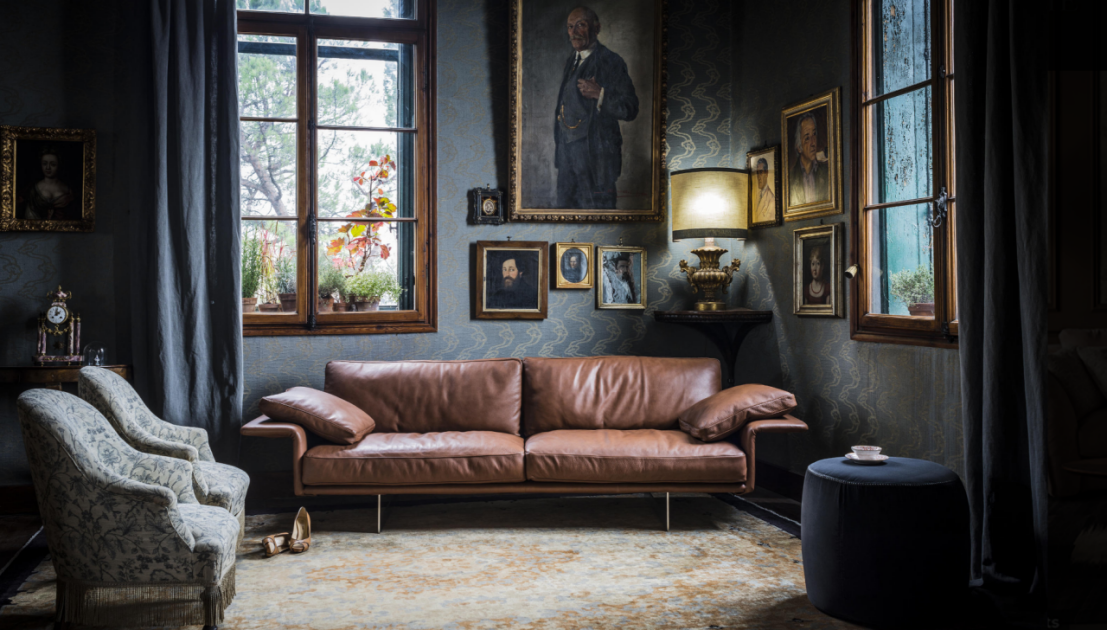 SPACE AVAILABLE

If you have little space available, your choice will inevitably fall on a two-seater sofa or alternatively on two armchairs or small room couch. In this case I recommend you buy a sofa for room storage. In fact, spaces for storing objects in a small house are always convenient.
A standard 2 3 seater sofa is from 150 to 185cm wide and has a depth of approximately 90 cm. On the market, however, they are also found with depths of 80 – 75 cm. Instead, the edmond 3 seater sofa is at least 200cm wide.
If the space is large enough, choose a sofa as large as possible, in the types you prefer.
Furthermore, in an adequately sized space the sofa can act as a dividing element between the relaxation-conversation area and the dining area. In this case it will be placed in the center of the room, with the back facing the dining table.
Finally, the 2 3 seater sofas can be placed against a wall or positioned in the center of a living room. The corner sofas can be attached to two walls or to one only leaving the other as a divider to divide a large living room into two.
Regardless of the space available, try to choose a sofa whose dimensions allow you to leave the necessary spaces to move without difficulty.
Generally these are the measures by type of sofa:
1.with peninsula 250 x 160 cm;
2.corner cm 250 x 200;
3.with terminal corner 270 x 230 cm.
The number of people living in the house is a variable to be taken into account, but always in relation to the habits and needs of each of them.
The 2 3 seater sofa is suitable for a couple, while a large family should be able to have a few more seats.
WHO WILL USE THE SOFA
Furthermore, it should be remembered that if there are small children, the sofa should be lined with a washable material.
For the elderly or those with movement difficulties, a genuine leather sofa set that integrates one or more relaxation stations can be useful.
Finally, in the event that your family also includes four-legged friends you will necessarily have to protect it from scratches and hair. On the market there are easily sofa covers particularly suitable for this use.
Also be careful because some coatings are less resistant to scratches and any small disasters they can cause.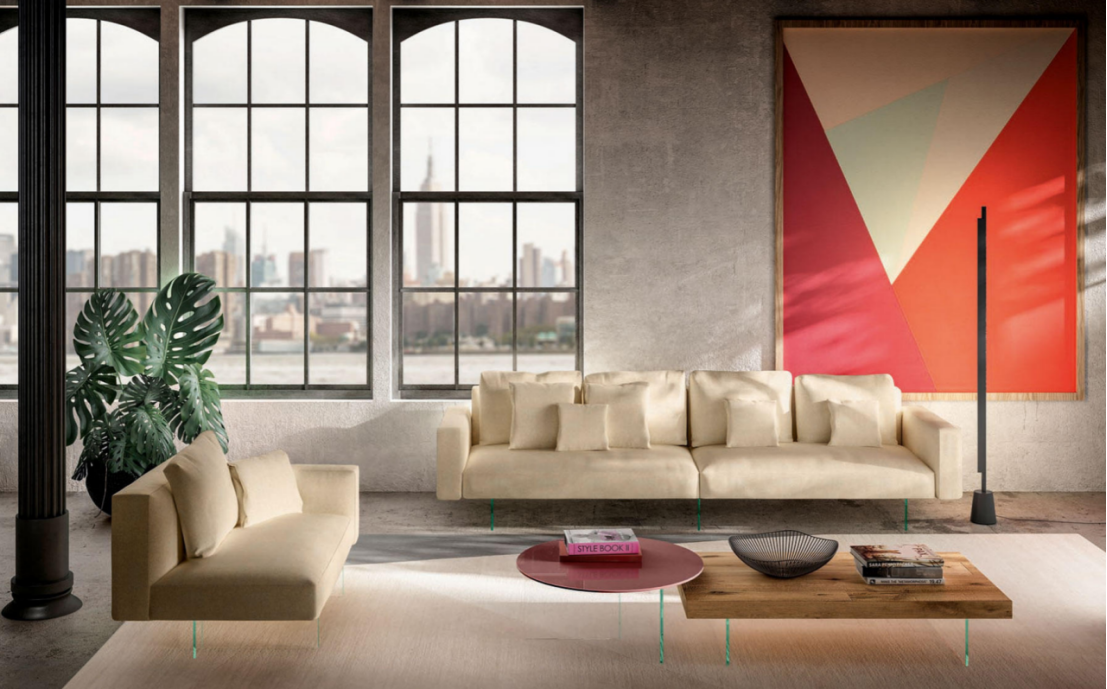 COMFORT
Some ergonomic sofa rules may seem obvious, but there are many sofas that conflict with them, especially those with an extreme design.
Regardless of the functional destination, there is no doubt that to choose the right sofa, comfortable couches for small spaces must be taken into account. Since comfort is a subjective aspect, all that remains is to try it physically before buying it.
Avoid getting involved solely by its aesthetic aspect! But at Furicco, we have not only comfortable office sofa, but also sofas that meet people's aesthetic needs.
Also, keep in mind that a comfortable office sofa must have a seat that does not make you assume incorrect postures:
1.the height of the seat must be such as to allow the feet to rest on the floor;
2.the armrests must allow you to rest your arms in order to reduce neck tension;
3.the back should not be shorter than the spine.
In addition to the type of upholstery, the materials used for the upholstery contribute to the comfort of the sofa. In fact, polyurethane foams, shavings, goose feathers and finally memory foam are materials whose combination offers different comforts.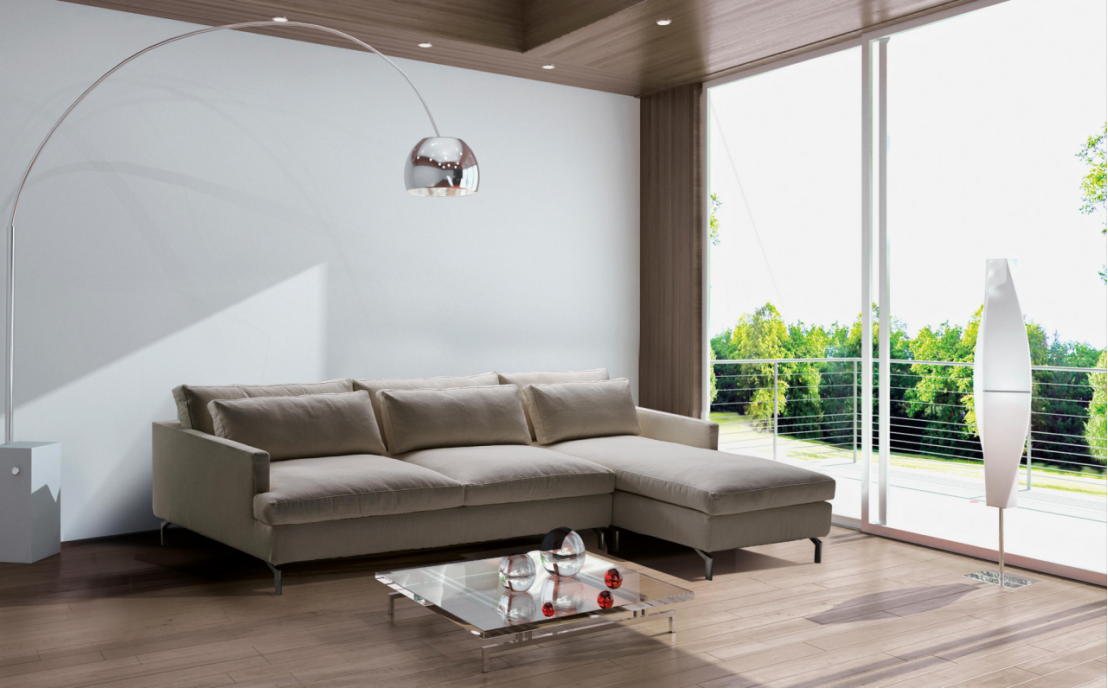 COATINGS
The many types of coatings available for sofas have peculiar characteristics that make them more or less comfortable and above all more or less resistant to stains and wear.
The leather office sofa upholstery is certainly the most resistant as well as of great value. In addition to the pleasant sensation it offers to the touch, leather living room sets makes the sofa more elegant and if the leather is of the highest quality, it will become more and more beautiful as you age.At Furicco, we use the best imported cowhide from Brazil and Italy, so the leather office sofa we make are very top quality
Despite being a highly resistant and perfectly washable coating, the leather still needs special care. In fact, alternatively you can choose a leatherette coating, a synthetic material that returns sensations similar to the leather, but cheaper and less resistant.
Furthermore, the fabric covers have the advantage of being very practical because they are easier to clean, especially in the removable versions.
The fabrics can be in natural fibers or in synthetic fibers, both of which can be chosen in infinite variations of type, color and pattern. In general, synthetic fiber coverings are easier to wash.
Finally, a particular synthetic fiber fabric is microfiber sofa set, breathable, waterproof, but above all comfortable in summer because it is fresh, cozy in winter because it is warm.